Introduction
At Aquila, we believe that our network of now about 400 or so brokers and ISOs are more successful if we give them more data and information about the performance of our platform. It's the Aquila position that operational transparency is a competitive advantage to help our partners capture more revenue. We hypothesize that if we increase transparency of how we fund small businesses on our platform, we will make it easier, and cheaper, for all our ISO and broker partners to win more revenues and commissions.
Therefore, today we publish a new post that we hope catches your attention: How to make $9,000 a day on Aquila in three easy steps. In the next paragraphs, we'll tell you the formulas that we used to put this model together and how we think you can make it work for your business – where you're just printing money, on Aquila.
What is the Aquila Funding Funnel?
Over the past two years, we at Aquila have completed over 5,000 small business financing underwriting via our automated underwriting and data clustering platform. Every day, our system uses bank transaction data from thousands of business bank accounts to predict credit and default risk. In this time, our funnel from registration toward funding a small business has become more and more predictable. We call this pattern our Aquila Funding Funnel. We've broken this funnel up into 3 steps, Registration, Cash Flow Analysis, and Wire deposit.
The Aquila Funding Funnel Registration step is a little different as it begins with an immediate bank login at Merchant registration. Immediate bank account login allows Aquila to analyze and underwrite each merchant in minutes. As such, Aquila can make decisions on merchants in as little as five minutes of a merchant registration or even faster.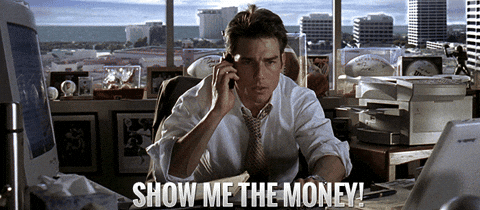 How to use the Aquila Funding Funnel and make $9,000 a day?
Given that the Aquila conversion rate is a straightforward 10% to funding, the next question is: How do we get to $9,000.00 in revenues per day? That number is very large. Most ISOs should know that Aquila's median funding is now $15,000 for merchants with paper quality in the C – D range. Merchants with bank accounts that can sustain a daily debit of around $200 per day are a great fit for a minimum of $15,000 of funding. At 10 points in commissions, this means an ISO can win $3,000 in commissions from winning two wires out of 20 merchants. Thus, the problem of winning $9,000 a day in commissions is a marketing problem to find enough qualified merchants to fill the funnel down to the wire.
In order to land $9,000 in commissions a day, on Aquila, we've made it easy by providing each broker with their own landing page. The Aquila landing page is key because it can go anywhere an ISO or broker is able to market to the right small business targets. An Aquila Landing page is a custom page that an ISO can place anywhere in front of a merchant.  Here's my very own landing page for my own Daily Funder company "Taariq's Small Business Funders" you can access here: https://aquilacashflow.com/apply/step1/test
NO FICO?
Aquila focuses on cash flow underwriting only. As such, we never pull FICO scores of merchants. We don't need to. Each new merchant that lands our platform makes our clustering algorithm (which uses a combined OLS-and-semi-supervised-classification model of gamma-rayed-eigen values blah blah blah) smarter and more accurate and faster to respond with each customer. As such, we have no need to pull the credit score of any merchant we evaluate for small business funding. This means, that sourcing merchants that will end up at the bottom of your funnel just got much easier because our sales partners don't have to wait for a credit check.
So what's the catch for the money?
If you've read this far, you're guessing there must be a catch. Making money is NEVER that easy! We agree. There is a catch! The catch is sourcing 80 qualified businesses, each day, that need a maximum of $15,000 in funding with weak or problematic credit histories. It's also important to source these 80 business, per day, at a cost that is less than $9,000 a day or $45,000 a week. As former brokers ourselves, we know that it's possible to spend at least $125 per lead and have a much lower conversion rate to a qualified lead to fund. However, when we were brokers we didn't know where to concentrate our marketing dollars. We guessed and spent it anywhere and everywhere. We did not target our marketing. Thus, we think that ISOs who have more accurate channels for their Aquila landing page will win links to 80 qualified businesses.
We recommend ISOs read our other blog posts on the most profitable small business NAICS codes for the first half of 2018 or the most profitable small business NAICS codes for 2017. These posts will give you intelligence to identity their most profitable marketing targets. There's no need to waste money on weakly performing NAICS codes! ISOs should market their Aquila landing pages dynamically to the best targets that exhibit either, seasonal or structural, changes to their business funding demand. You can't beat free marketing intelligence. So may we pay you your money?
Conclusion
ISOs that can craft marketing and attention of their Aquila Landing page to 20 to 80 small business merchants seeking no more than $15,000 in small business financing, will be able to generate anywhere from $3,000 to $9,000 (or even more) in commissions from Aquila, each day. Math doesn't lie.
Also, many ISOs have dead paper or dead leads that aren't fundable due to a number of reasons. It's our view that many of those companies and merchants are not dead. They simply require ongoing monitoring that identifies when the business' cash flow performance recovers or when a merchant may start a new business. We launched Aquila with the mission Never Throw Paper Away. Aquila was built for small business cash flow performance monitoring at the lowest cost. We analyze and monitor thousands of business bank accounts to identify the next short-term funding opportunity. As such, ISOs should use their Aquila URL to continuously market to those merchants they could not fund. When the business becomes fundable, Aquila will send an email alert to the ISO to sell that next financing.
If you're not yet an Aquila ISO or broker, register to our platform here: https://aquilacashflow.com/isos/new.  If you are already an ISO or Broker on our platform what are you waiting on? Login to Aquila and start using your Aquila landing page by giving it to any merchant that fits the box! Need help? Give us a call and let us help you get your Aquila landing page customized so it's inviting and ready for merchants to sign-up and link their bank accounts for funding. Making money should be easy and we'd love to help get you there.